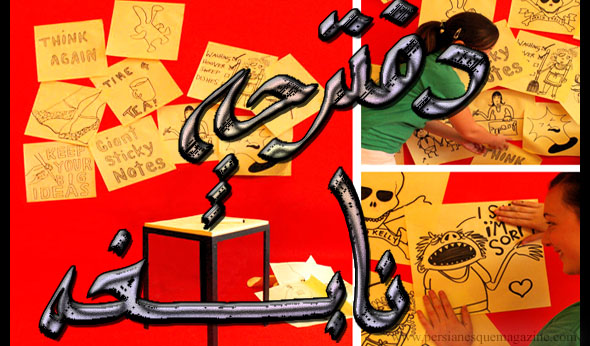 Multifaceted Iranian designer Arash and his partner Kelly, continue to release works that are smart and functional under their trendy brand: ArashandKelly. 
Their latest creation, the Genius Pad, is the result of their collaboration with a man whom they both consider "inspirational", Bremley Lyngdoh.
Lyngdoh runs Worldview Impact, a company dedicated to protecting the environment and biodiversity through the mitigation of climate change, enabling local economic growth through the creation of sustainable livelihoods and supporting social development through poverty reduction initiatives."We are proud to announce that a 10% share of the profits from the sale of our Genius Pads will be helping Worldview Impact to buy rubber tree seedlings for them to grow in their amazing nursery," the talented and future-minded artists tell us. "After 5 years they will be replanting the rubber trees in forest regions ravaged by man made deforestation."
"The Genius pads are made from trees," the duo says. "[And that's why] we couldn't think of a better reason to collaborate with Bremley."
Click here to read more about rubber tree plantations and becoming more "carbon neutral".
Click here to buy your very own Genius Pad!