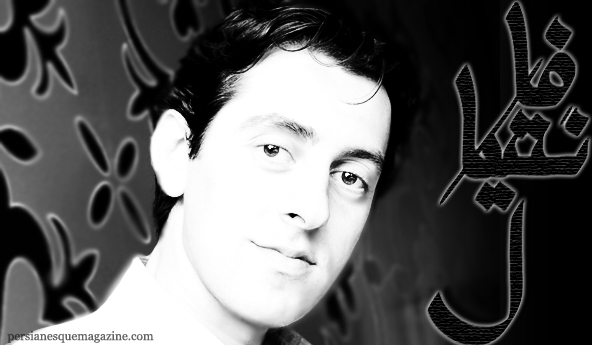 The FUNATICAL: Taking Comedy to the Extreme's We Come in Peace comedy tour, features Muslim, Jewish, Christian, Hindu and Bahai comedians, and aims to dissolve stereotypes while entertaining your pants off, simultaneously!
"Funatical means, extreme comedy delivered with extreme diversity," headlining actor/comedian Max Amini points out. "Comedians from different cultural backgrounds have come together to share mutual perspectives: Love, peace, and joy.
"Not only does this tour poke at stereotypes but it also sheds light on how silly it is to judge and/or stereotype an entire race or nation. Not to mention the fact that jokes and humor have proven to be a great platform for all of us to learn more about different cultures and people."
Diverse and timely, the FUNATICAL tour, showcases a colorful array of rising stars in the Persian comedy circuit. Amongst them are two controversial yet very clever girls: Tissa Hami, and Elham Jazab.
Is this the first time two or more Iranian comediennes will be performing in one show?
"I have performed in individual shows with other Iranian-American comediennes before," Brown and Columbia graduate Tissa Hami, tells us. "Namely: Negin Farsad and Zahra Noorkbakhsh."
Not so for Jazab. "[I've] never been in a show with another Persian girl and I'm very excited," she says about sharing the stage with fellow Iranian-American comedienne, Hami.
This is a comedy show for those who are looking to "first and foremost, laugh and have fun," Amini adds. "Laughter is a universal tool that lifts the human spirit and we want our audience to come out and laugh with us, enjoy friends, and perhaps make some new ones…."
Plus: By merely attending you may end up on TV; "FUNATICAL will be taped and with the fantastic concept that it carries, I won't be surprised if the networks decide to air it." Says Amini.
Now, whether you plan on seeing Max Amini and crew perform live or not, he wants to send you a little message:
"I would like thank all Iranians who have supported me and all the other Iranian artists out there. It means a lot to us and it only gives us more motivation and energy to better ourselves and hopefully make you proud."
Filled with characters who are outwardly outrageous, bold and smart, the FUNATICAL tour begins this month in LA and will go on to visit NYC and Washington DC in the next few months.
Want more?
Click here to buy your tickets today before this show of shows, is sold out!
For further info, visit: FunaticalComedy.com