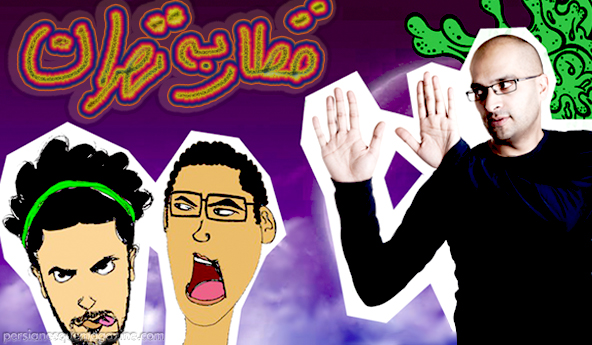 Hey house music fans…Are you ready to get your choo-choo on?
World-renowned DJ, Namito is bringing his beats (and a few of his Greenhorn label artists) to Malaysia!
Summer's officially ending in less than two weeks, so if you have another closeout party-trip left in you…this is where you want to be.
Started as a tribute-party in Berlin for Iranian über-DJ, Namito's scrumptious track: Train to Tehran, The Train to Tehran Festival is a gathering for Iranians from all over the globe, looking to experience Namito's insanely fresh sound and party with some of the best, up and coming Iranian DJs.
"We want to be able to party in Iran and to listen to music–we're not green or white or red…Just Iranian." Namito tells us.
The three-day festival is set to take place on Pangkor Island and promises to be super-fun time.
"It's a train for everyone to get on–and of course, every Iranian."
With plans to eventually create a world-tour around this concept, Namito says: "We're going to take this idea and tour around the world, and hopefully, our last stop will be in Tehran."
Needless to say, we can't wait to crash that party!
Here's a peek at part of the program:
Jungle party 16 sep 2010 Opening set
6:30 pm Fardin ( Appachi )
7:30 PM Arash ( Persia Groove )
9 :00PM Pedram Eda ( Die Nacht – Germany )
11:00 PM Gully ( Persia Groove )
12:30 Namito (Great Stuff/Kiling Klong/ Greenhorn Records/ Yoshitoshi/ Berlin)
3:00 AM-Closing Set By: Namito B2B Siamak Amidi ( Phase Dubai / Bondage Music Berlin )
For tickets/info contact:
Office : +603 2171 2179
Cell phone :
+60162000276
+60162000386
Email : PersiaGroove@Gmail.com

Dubai
Cell : +9715 0724 2056
Email : ida@phasegigs.com

Iran
Cell : +9891 22020737 (Special Offer Available)