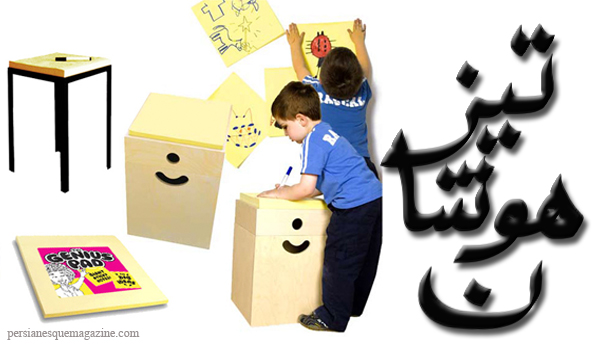 UK-based industrial designers, Arash and Kelly, are running a prize draw to get your support to help the dedicated, hardworking, and compassionate people that are Y.E.S.S, a small charity in Camberwell, South London who provide City and Guilds and GCSE courses for disadvantaged children, helping them build a better future for themselves. (They were recently featured on BBC Sport Relief.)
Ten lucky winners will have the opportunity to grab a Genius Table, a Little Genius art and design storage hub or Genius Pads. But only the first two people drawn from the prize draw, can choose between a Genius Table or the Little Genius. And the remaining eight winners will each win an eighty-sheet Genius Pad.
To enter the draw you will need to purchase a ticket–you may buy multiple tickets–each ticket costs £1.50GBP.
You may enter the draw from now until September 24th.
Winners will be notified by the email chosen to purchase their ticket/tickets on october 22nd.
Click here to buy your ticket(s).
To get your Arash and Kelly on, check out their goods on MyDeco.com.