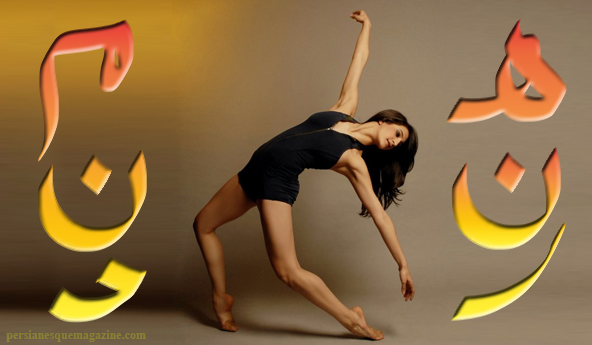 Warning: You may need a few shots of Saki to get over this Saki situation.
"I'm withdrawing from the competition." Ida Saki told the judges last night during her last appearance on So You Think You Can Dance.
Obviously, we didn't want to see her go, but she does have a massively bright career ahead of her–so we can't say that we're too worried about the lovely and "exquisite" Iranian-American dancer and now former SYTYCD contestant, Ida Saki. (We just wish we could have watched her dance some more on TV.)
Ida's decision to leave the show, albeit questioned harshly by judge Nigel Lythgoe, is understandable once you learn the reason behind her bowing out: "I've had the opportunity of a lifetime," Ida tried to tell the panel. "It's a scholarship program."
Nigel who was probably just as upset to see Ida leave the show as we were, maintained his stance and told her that she was leaving because of the "negative critique" she received during the group routines.
Ida's response?
"You guys don't know me yet–because I promise you, the minute I get negative criticism–is [when] I step it up."
"You didn't step it up today." Nigel continued with his jabs.
"I know, I promise you I have never danced like this in my life–it's an embarrassment." Ida tried to convey. "I don't want to be here taking someone else's spot."
"You wouldn't." Nigel sniped
"If you got in the top 10 you wouldn't  take it?" Judge Adam Shankman asked the 18-year-old, trying to ease the tension.
"Probably not." Ida regrettably replied shaking her head.
The good news for all you Ida fans?
Ida–along with  nineteen other National Foundation for Advancement in the Arts' (NFAA) YoungArts finalists–was named a U.S. Presidential Scholars in the Arts award recipient a few weeks ago!
And that is why she dropped out of the show. (We wonder how Nigel is going to feel about being so hard on Ida upon learning this.)
We're also told that Ida and her peers had to wait almost three months to learn the results of this exceedingly-coveted honor–which if the highest honor bestowed on the nation's graduating high school seniors by the White House Commission on Presidential Scholars, on behalf of the President of the United States.
YoungArts, a program of the National Foundation for Advancement in the Arts, is to identify emerging artists and assist them at critical junctures in their educational and professional development, and to raise the appreciation for, and support of, the arts in American Society.
"These student leaders and scholars show that setting high expectations and striving for excellence pays off," U.S. Secretary of Education Arne Duncan said. "Their academic and artistic achievements reflect a sense of purpose that we should seek to instill in all students to prepare them for college, careers, civic responsibilities, and the challenges of today's job market."
The 2010 U.S. Presidential Scholars is given to students who have "demonstrated outstanding academic achievement, artistic excellence, leadership, citizenship, service, and contribution to school and community."
The 141 U.S. Presidential Scholars include one young man and one young woman from each state, the District of Columbia and Puerto Rico, and from U.S. families living abroad, as well as 15 chosen at-large and 20 Presidential Scholars in the Arts.
For the past 46 years, this prestigious program has honored more than 6,000 of the nation's top-performing students. Of the three million students expected to graduate from high school this year, more than 3,000 candidates qualified on the basis of outstanding performance on the College Board SAT and ACT exams, or by nomination through the nationwide YoungArts™ competition conducted by the National Foundation for Advancement in the Arts.
The U.S. Presidential Scholars Program was created in 1964 to honor academic achievement. It was expanded in 1979 to recognize students who demonstrate exceptional talent in the visual, literary and performing arts.
Ida saki will be performing live at the Kennedy Center in Washington, DC on June 21st , 2010–and It is open to the public.
To reserve your tickets: Call the Presidential Scholar line AFTER JUNE 5 at 202.401.0961 or email: presidential.scholars@ed.gov.
*General public tickets can be picked up at the U.S. Presidential Scholars will-call table in front of the Kennedy Center Concert Hall on Monday, June 21, starting at 5:30pm.  Tickets not picked up by 7:15 p.m. will be released on a first-come, first-serve basis.