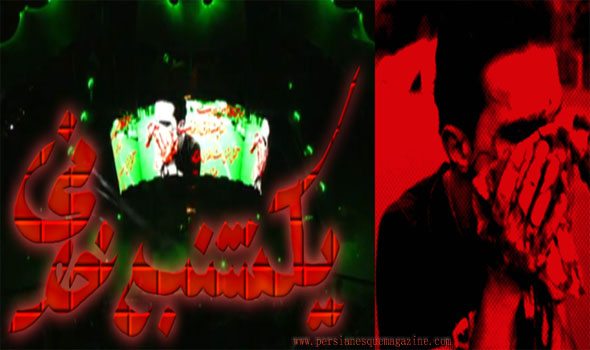 In front of a massive crowd with a green glow, Persian poetry, Iranian artist Shirin Neshat's artwork, and images of the brutal attacks many Iranians suffered for protesting the 2009 Iranian election's results carouseled the overhead jumbo-screen on Sunday October 25th, 2009, while mega-band U2, in their true philanthro-artistic virtue reached out to Iranians and all people who "love freedom" before performing a pertinent song from their album War: Sunday Bloody Sunday.
"What is going on in the world?" Bono started his Iran-tribute out with.
"I'm going crazy."
"Can u hear us? Iran… Radio Tehran. This is the United States calling."
"We're speaking to you." He compassionately added. "Can you hear us?"
Watch the rebroadcast of the full live streaming performance from the Rose Bowl, and skip to the 1:26:00 mark to hear Bono deliver his shout-out.