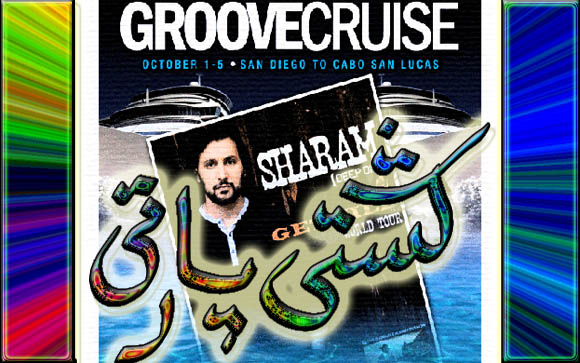 Forget about that booze-cruise your friends were bugging you about, because it looks like you're invited to a "groove-cruise" with Deep Dish DJ: Sharam!
The Grammy Award-winning Iranian DJ/producer, Sharam will be spinning at The Groove Cruise's much-anticipated all-day party on Saturday, October 3rd, at Nikki Beach Club in Cabo San Lucas. With Sharam taking a respite from his widely-successful "Get Wild" album tour, Sharam's signature brand of dancefloor magic is sure to make the crowds at Nikki Beach, get wild.
The event is part of a cruise from San Diego to Cabo San Lucas aboard Carnival Elation from October 1st – 5th. Sharam's Groove Cruise set will run from 1pm – 4pm PDT and is open to the public.
What: Whet Travel Inc .'s Groove Cruise
Date: Saturday, October 3, 2009
Time: 1:00pm – 4:00pm
Location: Nikki Beach, Cabo San Lucas (Mexico)
Click here for tickets, or call: 1.877.GET.WHET
**General admission $20/person before noon: free VIP admission with Groove Cruise boarding passes.
***Use discount code: "SHARAM" to save $50 for Sharam's friends!****