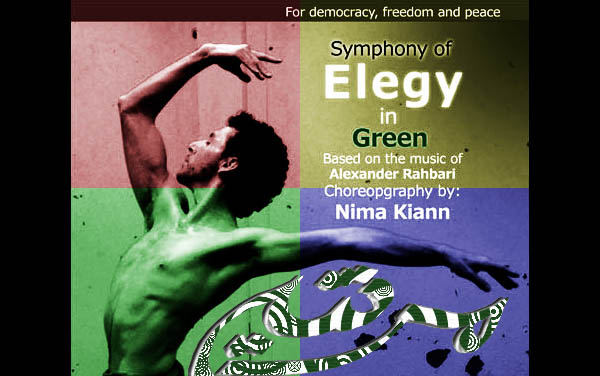 Iranian artists in the diaspora are getting creative in showing support for their fellow compatriots back home. Based in Sweden, Iranian dancer/choreographer Nima Kiann has created Elegy in Green, described as a "contemporary dance drama", exclusively for participating members of his Le Ballet Persans Dance Company-sponsored group: the European Youth Dance Project (EYDP). And he's dedicating it to democracy, peace, and freedom.
Symphony of Elegy in Green, which premieres December 4th, 2009 in Stockholm, Sweden,  is based on the "master piece music of Alexander Rahbari", and choreographed by Nima Kiann.
Watch the promo-clip for this production.